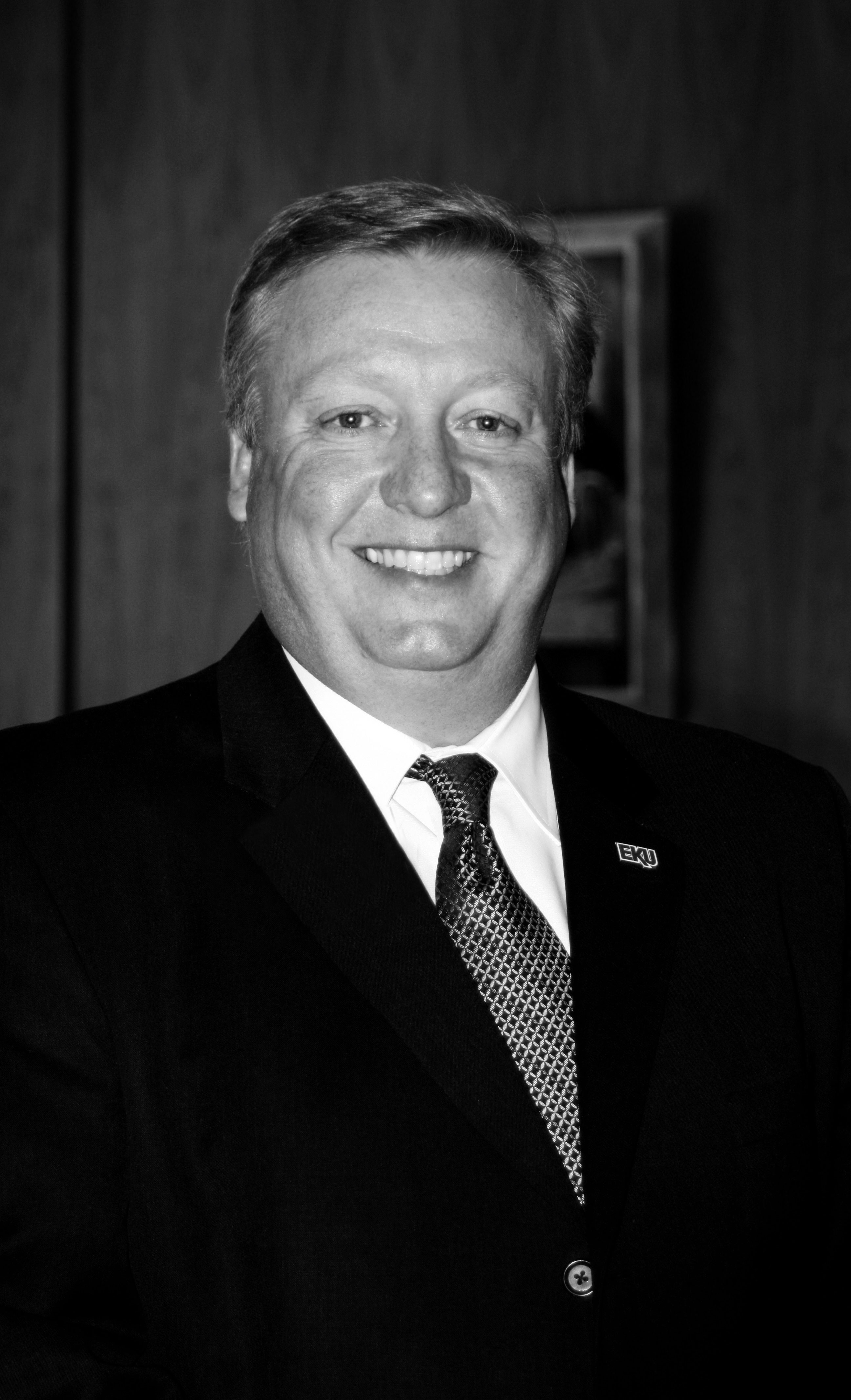 Duran Hall, President
Duran Hall has 24 years of insurance industry experience in a variety of progressively more responsible roles.
Immediately after graduating from Eastern Kentucky University with a degree in Insurance and Real Estate, Federated Mutual Insurance Company chose him to market insurance programs in Central Kentucky.  After 3 years, the company asked him to help pioneer its independent insurance agency system in the state of Arizona where he proved to be a regional leader.  Once again the company called him to take even a bigger challenge in Ohio.  There he recruited, hired, trained, and led a team of direct salespeople throughout the state and improved the sales by 100% in 5 years time.
In 2004, he was the first employee and minority owner of Maverick Insurance, LLC located back his home state of Kentucky.  In 2007, he was named President of the company.  Under his leadership, the company grew to 11 locations in 4 states and earned recognition as being one of the fastest growing companies in the Louisville metro area.
On July 1, 2013, Duran founded Maverick Insurance Group, LLC in Louisville, KY. with a second office location in Pikeville, KY.  The agency will focus on superior customer service while offering the best insurance products to its customers.
He is married to Mary Beth for 20 years and has 2 beautiful children, Katie and Trey.  They live in Louisville, Kentucky.
Louisville Office
4965 US Hwy 42
Suite 1500
Louisville, KY 40222
Debbie Allen
Phone: 502-855-3671
Debbie started in the insurance industry in 2003 and has always been in Commercial Property & Casualty Insurance.
She has lived in the Louisville area all her life and graduated from DuPont Manual High School. Her husband is Scott Allen and they have a daughter Mary-Elyn. Debbie also has a granddaughter Chloey who she spends all of her time with along with a pre-teen niece Shelby that she considers her granddaughter.
Sheri Eslinger
Phone: 502-855-3681
Sheri has been in the insurance business for 36 years. After starting her career as an underwriter, she moved to the agency side in 1986. After being a CSR and producer, she stepped into an operations role in 1990. 
Sheri is from Windsor, Ontario Canada and has been in the US 20 years. Outside of the office she likes quilting and lounging with her Maine Coon Cats.
Terry Gordon
Phone: 502-855-3684
Terence A. Gordon has over 20 years of insurance industry experience including the past 15 years specializing in large commercial accounts as a Senior Risk Advisor. He holds several professional designations including CWCC (Certified Workers Compensation Consultant) and PRIS (Property Risk Insurance Specialist. He studied at Atherton High School in Louisville, KY and Indiana University in Bloomington, IN. He is married to Nicole Gordon and together are the proud parents of two children, Connor and Ella. Outside of work, he enjoys golf, horseracing, UofL Sports and the Chicago Cubs.
Sara Orwick
Sara has a Bachelor of Arts degree from Eastern KY University.  She has been in the insurance business for over 30 years. Her career has always been in Commercial Property & Casualty Insurance in the Independent Agency System. She is a licensed agent in the state of KY and has Certified Insurance Counselor and Certified Workers Compensation Counselor designations.
The Louisville area has been Sara's home since graduating from college, but she's originally from West Liberty, KY.  She's a member of St. Aloysius Church in Pee Wee Valley.  She resides in Crestwood, KY with my husband Marty and a sheltie, Bitty.  She has two grown children, Amelia and Elliott. Her spare time is spent enjoying reading and spending time outside.
Nathan Shanks
Phone: 502-644-6902
Nathan started his insurance career in 2015 with Executive Liability Solutions. He specialized in Professional Liability, Management Liability, and Cyber Liability. During that time he helped agencies throughout the state analyze companies risk, and access markets. In 2017 Nathan joined Maverick as an Executive Producer.
Nathan sits on the Emerging Leaders Committee for the Independent Insurance Agents of Kentucky and is on the board of directors for the Young Professional's Association of Louisville. In his free time, he enjoys spending time with his wife, Sarah, playing golf, and traveling.
Pikeville Office
1214 N. Mayo Trail
Suite 100
Pikeville, KY 41501
Jackie Sue Elswick
Phone: 606-605-0036
Jackie was born and raised in Pikeville, KY. She started her insurance career in 2006. In her free time, she enjoys traveling in various parts of the country. In the future, she hopes to travel coast to coast in an RV.
Doug Hyden
Executive Producer
Doug Hyden II is a native of Prestonsburg, graduated from the University of Kentucky with a degree in Political Science. In 1991, Doug owned and operated several businesses until 2000 when he sold those businesses and joined The Kinzer Group. Doug was employed by The Kinzer group for 19 years and became the COO of the company before his departure in 2014.In June 2015, Doug joined his friend Duran Hall at Maverick Insurance Group where he focuses on commercial insurance with an emphasis on those companies involved with the natural resource industry.
Mike Johnson
Phone: 606-437-0002
Mike was born and raised in Pikeville. After he graduated from Pikeville College, he taught school for 3 years. Mike has been with several Independent agencies over 40 years ending 2012. When I retired from Wells Fargo 2012, he started with Maverick Insurance at its inception 2013.
Him and his wife Nancy have two sons, Mike Jr. and Jimmy Dan. While Mike was in college, he started a band called "The Continental Five". They had a national hit on the charts nationwide in 1964 called "Natural Born Man". It went to number 49 in the top 100 on Billboard charts. They were on the Dick Clark Caravan of stars in 1964. His band toured from Philadelphia to Jacksonville. The Continental 5 still gets together 3 or 4 times a year to do a few shows. Mike loves UK and all sports.
Frances Justice
Phone: 606-605-0002
Frances began her insurance career in 1979 working in an insurance company claims office in Lexington, KY. She has worked primarily in the personal lines area of insurance with independent agencies in the Pikeville area since 1981. She has also spent 2 years with a Life and Health Insurance Company and 1 year as a Producer.
Frances holds a Bachelor of Science degree from the University of Pikeville. She also has a Certified Insurance Counselor (CIC) and Accredited Advisor of Insurance (AAI) designations.
She lives in Pikeville with her husband Jerry, and both are active in their church. Outside of work, Frances likes to read but her favorite hobby is spending time with her grandchildren, whom she travels to visit every chance she gets.
Karen Smith
Karen began her career in the insurance industry in 2006 with Anthem Blue Cross and Blue Shield.  In July, 2013, she joined Maverick Insurance Group on inception as a Senior Executive Producer and is currently licensed in life, health and all lines of commercial insurance. She is also a trusted Medicare product Specialist.